All About Badam Shake Mix And Benefits Of Consuming It
Posted by Admin on December, 19, 2020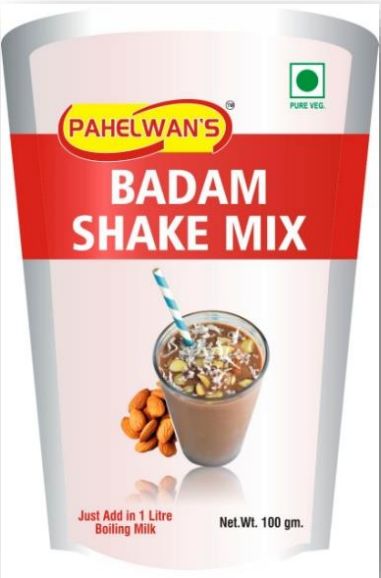 The option of removing cow's milk from one's own diet because of its taste is personal – but it may also be a little harder to find an alternative; therefore, you can make its taste and nutrition a little better by using a badam shake mix. The taste and smell of normal milk might seem odd to many people but using a badam shake mix helps you get rid of those problems easily. You can easily get some for yourself by contacting a Badam shake mix supplier.

Made of a mixture of skin almonds and milk solids and sugar, this mix is the basis for many additional useful health benefits. It contains sodium, protein, and carbohydrates which results in delivering you the important nutrients that you require.

Benefits That You Derive:
● Good for Your Heart -
Almonds in this blend are present to protect your heart in several respects. Nuts have been shown that "healthy" HDL protective heart cholesterol is retained or increased while "poor" LDL levels are reduced.
Almonds help lower blood pressure and enhance the function of the vascular, so that blood vessels are relaxed and arteriolar rigidity is reduced. Now, you can taste your drink, which comes without compromising the taste with the nutritional benefits of almonds.
● Vitamin E -
Do you want skin look much younger? Who does not? Who does not? Almonds present in this mix a wonderful vitamin E source which leads to improving skin elasticity and protects the skin against harmful sunlight exposure factors.
● Helps with Weight Regulation -
The body mass index or BMI (measure weight vs. height) would be reduced, and the waist measurements have reduced the intake of milk solids infused with almond. The combo of healthy fat, plant protein, and fiber in almonds not only enhances satisfaction, but it also improves feelings of fullness and postpones hunger return.
● Helps to improve brain power -
Almonds contain riboflavin and L-carnitine that aid brain cell growth. One essential chemical that allows the brain to work cognitively when the chemistry includes phenylalanine and almonds. Each morning, you can increase your brain strength with the use of an almond infused shake mix.
● Good for your nerves - Magnesium is found in almonds to be helpful to the nervous system. The maintenance of a healthy metabolic rate also helps. Magnesium helps to strengthen bone tissue as well. The blend of shake infused with almond lets you hold these advantages frequently with the milk nutrient.
● Helps with Blackheads and Acne - Almonds are known as the best treatment that acne, blackheads, and whiteheads can avoid and avoid through their fatty acids. These fatty acids regulate the oil in these skin pores and thus you get these benefits with milk nutrients if you drink this badam shake.

Final Words:
The usage of a Badam shake mix would be very simple. The most appropriate use would be to have it with milk either chilled on hot summer days, or with warm milk on chilly winters. No matter in which season or in which way you choose to have it, you would simply love its almond infused taste and get a lot of nutritional benefits from this mix.
This entry was posted on December, 19, 2020 at 12 : 17 pm and is filed under Milkshake Mix. You can follow any responses to this entry through the RSS 2.0 feed. You can leave a response from your own site.