What Are The Nutritional Value Of Milkshake?
Posted by Admin on August, 18, 2020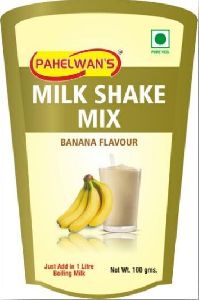 The food that we eat is filled with nutrients which give us energy and our body can use this energy to work effectively and efficiently. Nutrients makes our body nourished and helps our body fight with various ailments and diseases. This is the reason why we should keep a note on what we eat and drink. Stick to food that is healthy for consumption.
One such food or rather drink that is a good source of energy and is loved by all is milkshakes. You will get the much-needed nutrients from the milkshakes that you can prepare. This also keeps you refreshed in summer seasons. After you have a milkshake you will feel stated and full even if you do not eat anything for long.
This is the reason why the milkshake mix is available in the market using which you can make your favourite drink. These not only increase the taste but also have several nutrients like minerals, vitamins, carbohydrates and protein. These nutrients will keep your body strong and certainly, you would love the taste of the milkshake.

Protein Source
The main ingredient in a milkshake is milk. This makes it highly nutritious. No matter how young or old we are, the nutritionist and doctors advise every individual to drink milk. The reason behind this is that milk helps you build muscles and makes your bones strong.
Bodybuilders and athletes also drink milk. It has aggregate protein molecules which help your body build blocks of protein. It is also a great source of fat. This acts like a heat generator during the cold weather. One way to have milk or make your kids drink milk is by making milkshakes. It not just makes milk interesting but also gives it an amazing flavour and taste.
Milkshakes have all the nutrients of milk and it is also a healthy and refreshing drink.

Carbohydrates In Milkshakes
Along with milk, there is table sugar in the milkshake which provides us energy and also helps our brain function well.
You can also add fruits and the mix together to increase the flavour and richness. This will make it high in dietary fibre and vitamins. Dietary fibre is good for better digestion. It also helps increase your immunity.

Fibre In Milkshakes
Milkshake has fibre in it which helps in digestion, excretion and also makes our cardiovascular system good. The fruits and the mix available for milkshakes add fibre to the drink. This cleanses all the toxins inside our body and helps with digestion. The unwanted fat that clogs the digestive tract also gets removed by the fibre.
Also when the fats get removed, the cardiovascular system will promote healthier blood flow and will also make your heart stable. Washing away the toxins and also the other harmful products will also help the excretory system to perform well.

Therefore, a milkshake it not just limited to a refreshing drink but it also has a nutritional source. Just use less sugar and use flavoured mixes to increase the taste and flavour. Choose the best quality mixes from reliable milkshake mix suppliers India.
This entry was posted on August, 18, 2020 at 09 : 56 am and is filed under Milkshake Mix. You can follow any responses to this entry through the RSS 2.0 feed. You can leave a response from your own site.